15 Fun DIYs to Repurpose Old T-Shirts
Have you just collected a bunch of old t-shirts to get rid of during spring cleaning? Or maybe you're getting tired of all those old t-shirts sitting at the back of your closet and taking up too much space? Before you throw them out, have a look at this list. There are more than a few ways to repurpose old t-shirts to make them into something useful.
Here are 15 of the best fun DIYS to Reuse old t-shirts!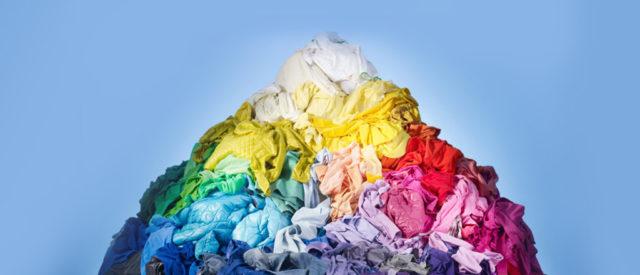 1. Multipurpose Necklace/Bracelet
Tutorial: http://helloglow.co/diy-recycled-striped-shirt-bracelet/
Use colorful t-shirts and a bit of chain to make this fashion-forward accessory that you can use as a necklace or loop it around your wrist a couple times to make a cool bracelet.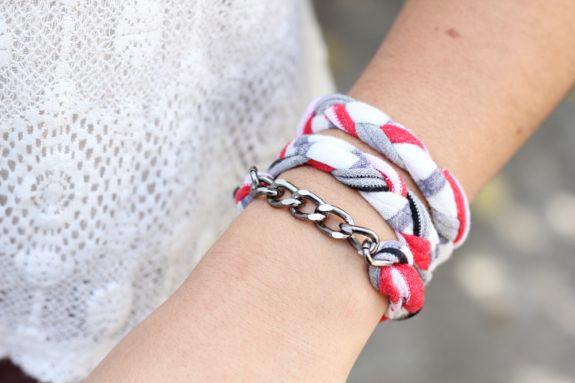 2. Shirred Fabric Flowers
Tutorial: https://www.makeit-loveit.com/shirred-fabric-flowers-made-from-knit-fabric-scraps/?utm_source=feedburner&utm_medium=email&utm_campaign=Feed:+MakeItAndLoveIt+(Make+It+and+Love+It)&utm_content=Yahoo!+Mail
These flowers made out of old t-shirts look absolutely adorable on little girls. You can put it on a clip, a headband, sew it onto a plain dress, or whatever; it's going to look cute no matter what!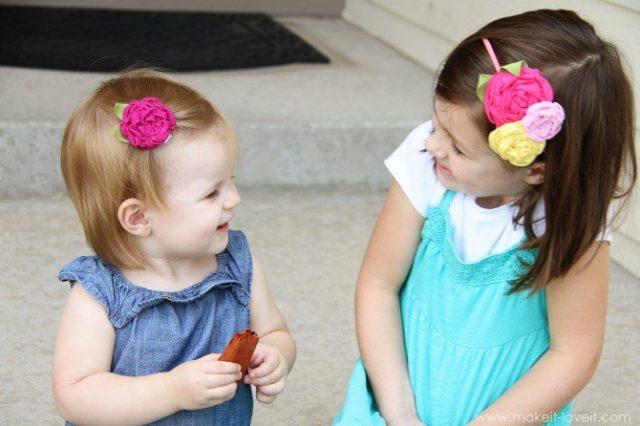 3. No-Sew T-Shirt Tote Bag
Tutorial: https://www.mommypotamus.com/no-sew-t-shirt-tote-bag-tutorial/
You don't even need to bust out the sewing machine for this one! You'll have a trendy bag to take to the grocery store, or the beach. There are also a couple variations so you can get creative and make it your own.