20 Easy Instagram-Worthy Recipes You Can Make
You know that scientists have figured out that taking a picture of your food can actually make it taste better, right? Well, now you do! And you also have the perfect comeback for the next time your mom or your friend berates you for taking a million shots of your cappuccino before drinking it!
If you're someone that likes to cook, and are good at it, you probably like showing the world what you come up with. And why should you not; if you've got the talent, you should flaunt it! Still, sometimes some things that you make at home, however delicious it is, may not turn out to be exactly photogenic.
Luckily, that can't be said for any of these instagram-worthy recipes. They're easy to make, delicious to eat, and will get you all the likes. Score!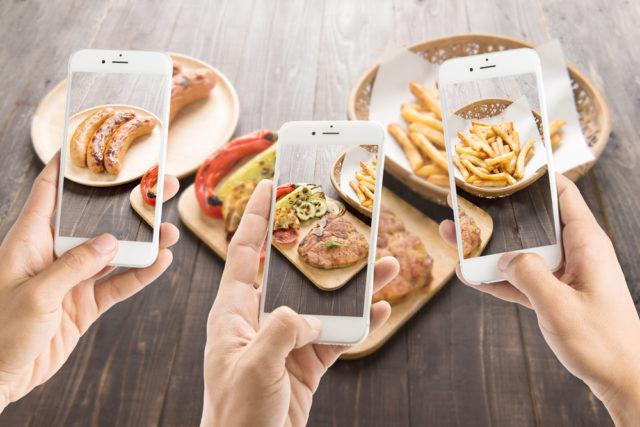 1. Rainbow Grilled Cheese
Tutorial: https://www.thespruce.com/rainbow-grilled-cheese-sandwich-4043983
Rainbows? Check. Flaky, buttery toast? Check. Oeey gooey melted cheese? Check! Honestly, what more could you ask for?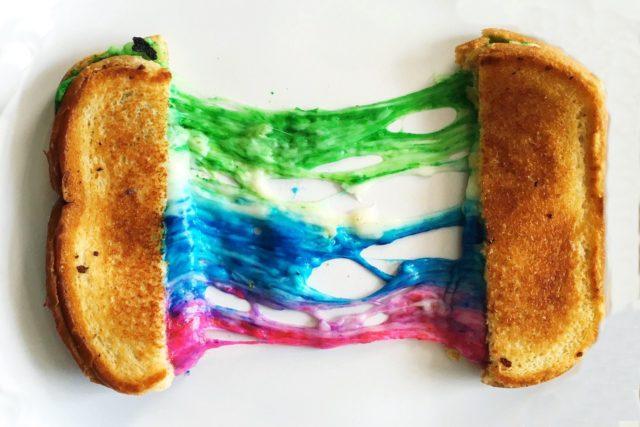 2. Mini Ice Cream Cone Cake Pops
Tutorial: http://www.foodtolove.com.au/recipes/katherine-sabbath-mini-ice-cream-cone-cake-pops-32795
Cake pops in general make for great photos, no matter what kind you make. But these mini ice cream cone cake pops are so adorable, that no one is going to be able to scroll past them without tapping twice.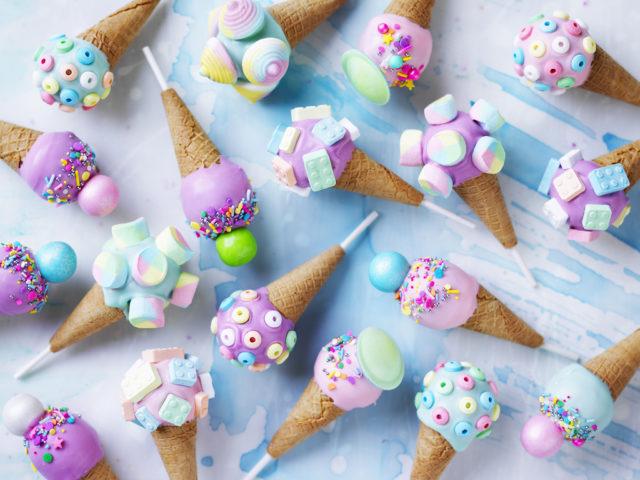 3. Tropical BBQ Skewers
Tutorial: https://jellytoastblog.com/tropical-bbq-chicken-skewers/
This is one recipe that your is a feast for your eyes and stomach. The bright colors of the fruit and vegetables pop and the slight char of the meat stands out spectacularly!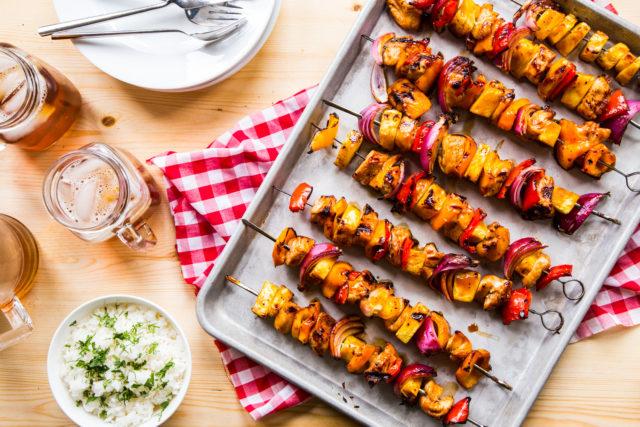 4. Cheesy Breakfast Burger
Tutorial: https://jellytoastblog.com/tropical-bbq-chicken-skewers/
There's no denying that there's nothing better than photos of melted cheesy goodness. Combine that with the ooze of an egg yolk and you've struck instagram gold!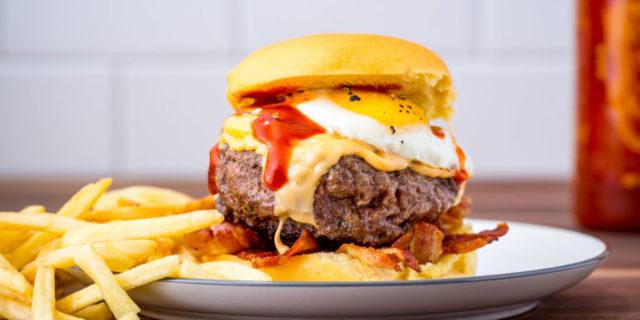 5. Nutella Stuffed Brown Butter Sea Salt Chocolate Chip Cookies
Tutorial: https://www.ambitiouskitchen.com/2012/09/nutella-stuffed-brown-butter-sea-salt-chocolate-chip-cookies-my-favorite-cookie-ever/
What's better than oozy cheese? Oozy chocolate, of course! The name might be a mouthful, but you won't care when you have a mouthful of these cookies (and an irresistible picture too).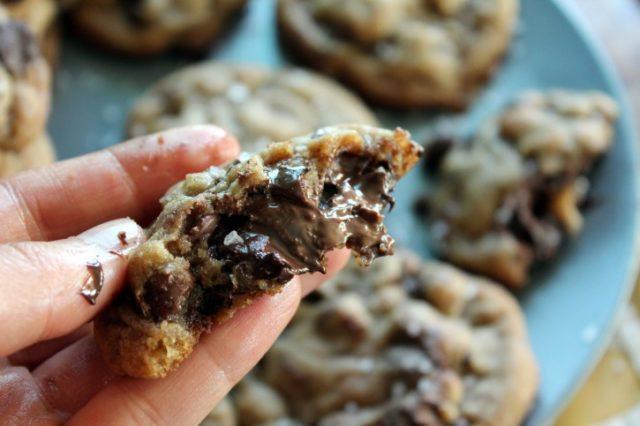 6. Smoothie Bowls
Tutorial: http://www.taste.com.au/recipes/fruity-smoothie-bowl/f6c2db6a-7cc4-45c0-8b54-83596e679ca9
Not only are fruit smoothie bowls the perfect breakfast for the start of a day, they are also look pretty incredible. Everyone who sees your photo will definitely have breakfast-envy.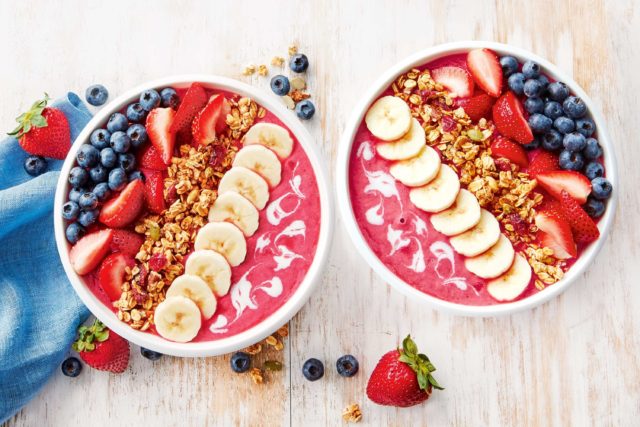 7. Beetroot Soup
Tutorial: http://www.taste.com.au/recipes/beetroot-soup-2/48f8a5c4-1ae2-45bf-a754-aa1fa484952c
The vibrant maroon color of this soup is enough to make anyone stop and ponder. Just a couple of garnishes on top to contrast the brightness, and you have the most photogenic bowl of soup ever!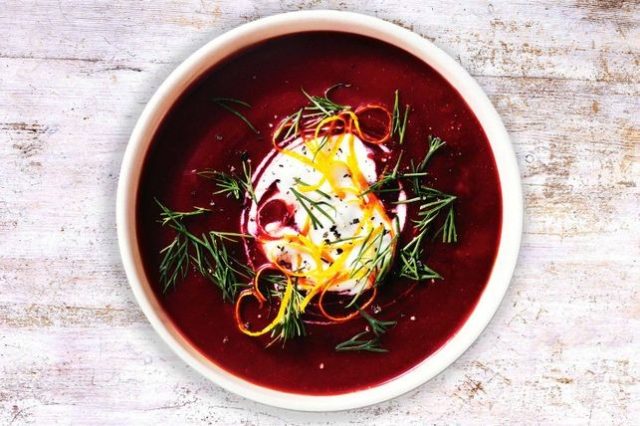 8. Vegan Space Doughnuts
Tutorial: https://vegandollhouse.com/recipes/chocolate-zucchini-cake/
Who doesn't love a good doughnut? This extra special, out-of-this-world (get it?) glaze pretty much guarantees you'll vow your family, friends, and followers!
9. Cloud Eggs
Tutorial: https://www.justataste.com/cloud-eggs-toast-recipe/
Aside from this sunny picture, the concept in itself is a great way to get the attention of fellow social-media lovers, and not to mention the #foodies!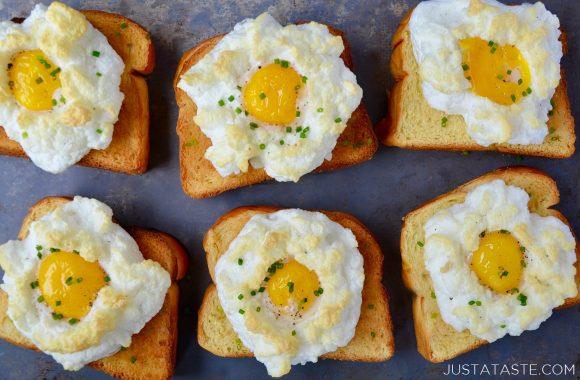 10. Pancakes
Tutorial: https://www.eggs.ca/recipes/fluffy-pancakes
Yup, the trusty pancakes give you extremely good photos. Just imagine that cube of butter slightly melted atop, colorful fresh berries piled high, syrup dripping down the side of a stack of fluffy, golden pancakes. Just thinking about it is making your mouth water, isn't it?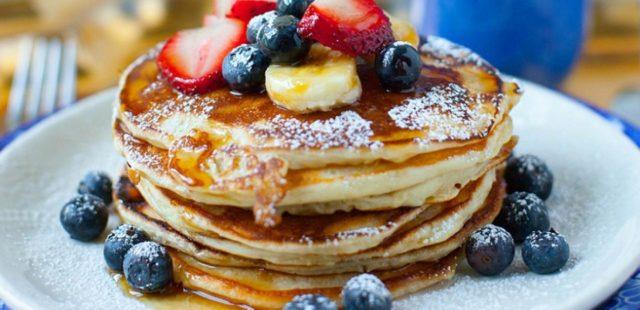 11. Cookie Shots
Tutorial: https://www.tablespoon.com/recipes/mudslide-jello-shots-in-cookie-shot-glasses/f22477ac-ad6f-4ad1-9a27-55060afa6ffd
Not only are these cookie shots a great party idea, they are extremely photogenic as well!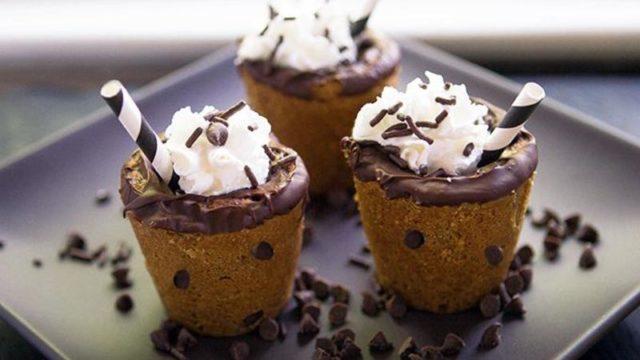 12. Mini Chicken and Waffles
Tutorial: https://www.purewow.com/recipes/Party-Ready-Chicken-and-Waffles
Chicken and waffles are one of the things in life that shouldn't work but do so, so well. Which is why it's a classic. Crunchy chicken and golden waffles make an amazing picture, but making them mini just breaks the cuteness scale!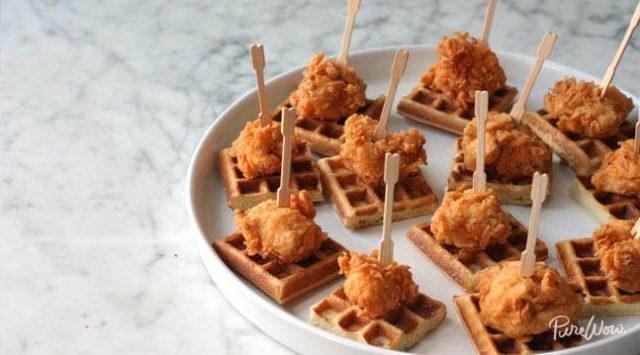 13. Beet Crust Pizza
Tutorial: https://savoryspin.com/beet-crust-pizza/
You've heard of thin crust, stuffed crust, wholemeal crust, and even cauliflower crust. But have you tried beet crust pizza? Well, you should! And don't forget to take a picture of this incredibly interesting dish.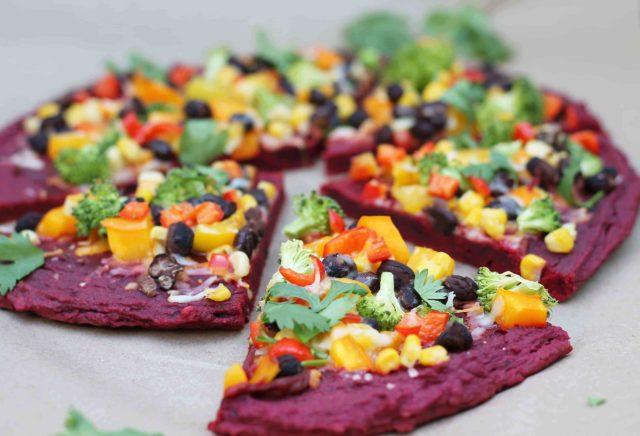 14. Ombre Fruit Smoothie
Tutorial: http://www.delish.com/food-news/a47094/alison-wu-smoothies/
This ombre fruit smoothie is a piece of art, and will get all the likes on instagram (as it deserves). But it's pretty easy to make given you know the basics, and you can make it from almost any fruit you like.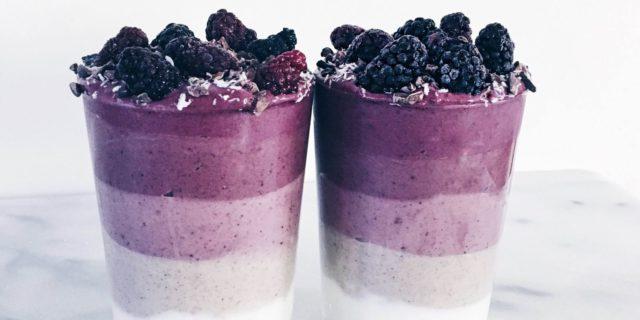 15. Mason Jar Salads
Tutorial: http://www.goodhousekeeping.com/food-recipes/a41048/sesame-chicken-slaw-mason-jar-salad-recipe/
You might think salads are boring, but they can make some of the best pictures, granted the ingredients are interesting and colorful. Add a mason jar to the mix, and you've basically got the perfect food snap.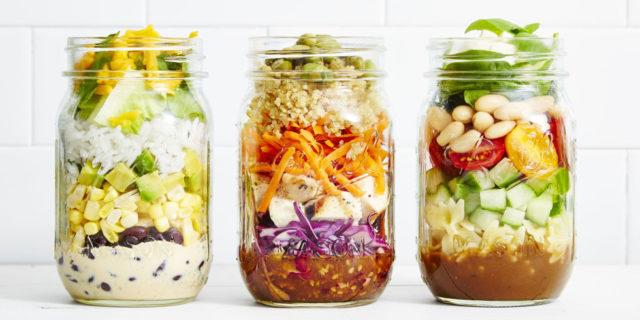 16. Rice Bowls
Tutorial: http://www.paleonewbie.com/easy-paleo-chicken-fried-rice-bowl/
Rice bowls, again, are a great way to customize your lunch and get the perfect picture. Bright and fresh vegetables to one side, sticky chicken and an oozy egg on the other, nestled on top of brilliant white rice. Looks and tastes yum!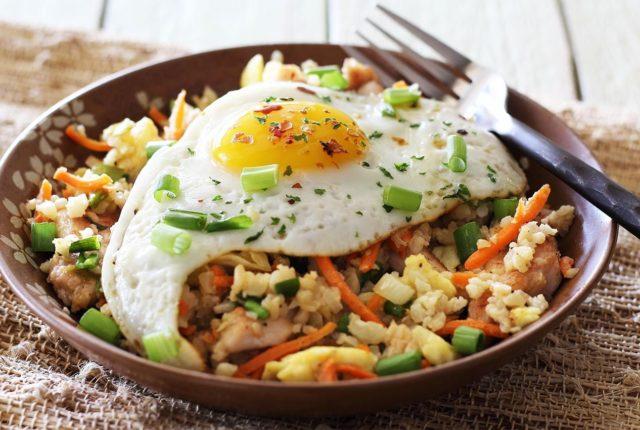 17. Cheesy Tator Tots
Tutorial: https://www.youtube.com/watch?v=oVL6RIEb8bg
Here's another recipe to add to your collection of food with ooey dripping cheese.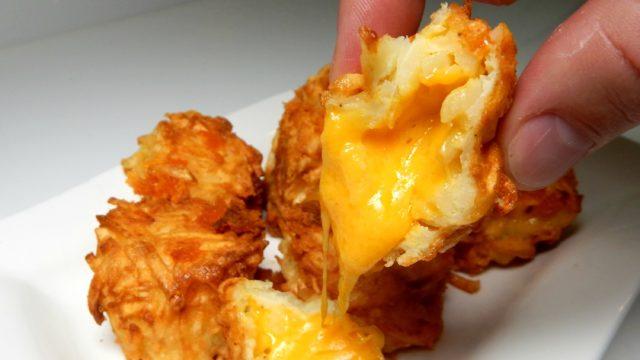 18. Hidden Heart Cupcakes
Tutorial: http://itsthreethirty.com/surprise-raspberry-heart-cupcake-recipe/
Cupcakes are a big hit on the social media verse, but these hidden heart cupcakes take it to the next level. And it's the perfect thing to bake for your loved ones on valentine's day (and post about it, of course)!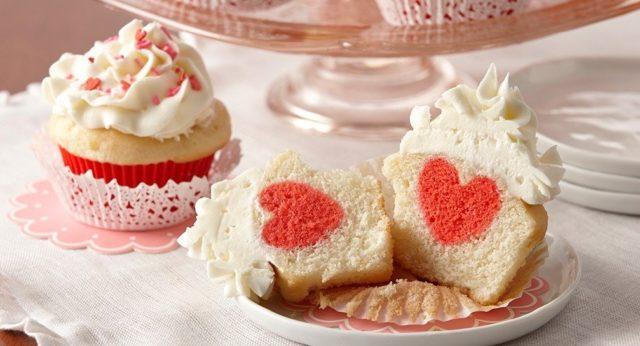 19. Ice Cream Sundaes
Tutorial: http://www.foodnetwork.com/grilling/grilling-central-frozen-treats/articles/how-to-make-an-ice-cream-sundae
An ice cream sundae might seem ordinary, but if you expand your horizons past vanilla ice cream and chocolate sauce, you can come up with interesting and vibrant combos that make for a good picture and taste delicious.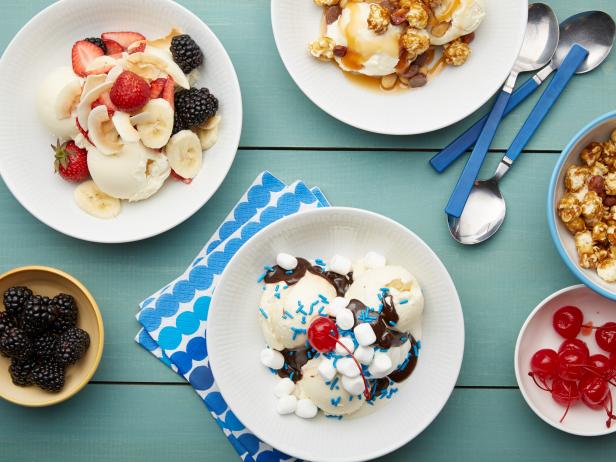 20. Poached Eggs on Avocado Toast
Tutorial: http://www.anotherroot.com/poached-egg-avocado-toast/
Yes, how can we leave out the famed avocado toast? Trust us, it's not going anywhere. Plop a poached egg on top and you add another layer of interest. Slit the top of the egg to allow the ooey yolk to run, and you've reached maximum levels of instagram-worthiness!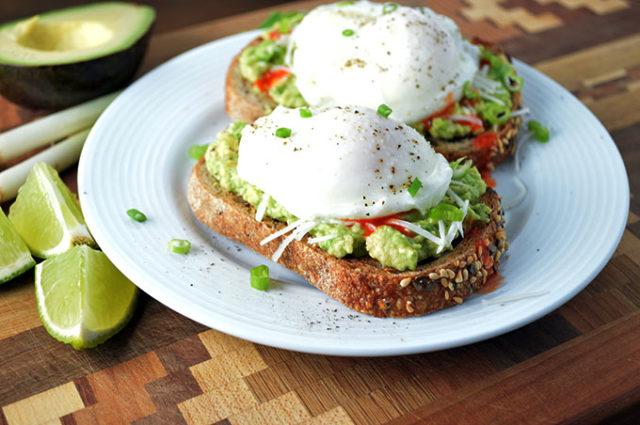 Share On Facebook