5 People Who Made The World A Better Place
3. Chris & Kaylee Hooley
Chris Hooley is a businessman from Pheonix, Arizona. His life changed when he showed his 11 year-old daughter, Kaylee, a viral video about helping homeless people and making them smile. Inspired by the video, Kaylee then set up a fully-fledged non-profit organization called reKindle with her father's help, dedicated to helping homeless people.
The father and daughter duo, along with their team of volunteers has hosted over 18 street events in their home city, where they fed and handed out things like clothes and toiletries to homeless people. They also post videos of their efforts, which are ever expanding, on YouTube.
4. Mohamed Bzeek
Adopting or fostering a child is a major responsibility, financially and emotionally. That's why most people would not even consider taking in terminally-ill children that they know is going to end up dying.
Not Mohamed Bzeek. This Libyan-born American Muslim takes in children with extreme defects, and takes care of them. He is the only foster parent in the county who will accept these children. In his 2 decades of fostering, he has buried 10 children, many of whom passed away in his very arms. He now cares for a bedridden 6-year with a rare brain defect that leaves her blind, deaf, and paralyzed in her arms and legs.
"I know she can't hear, can't see, but I always talk to her," he said. "I'm always holding her, playing with her, touching her. … She has feelings. She has a soul. She's a human being."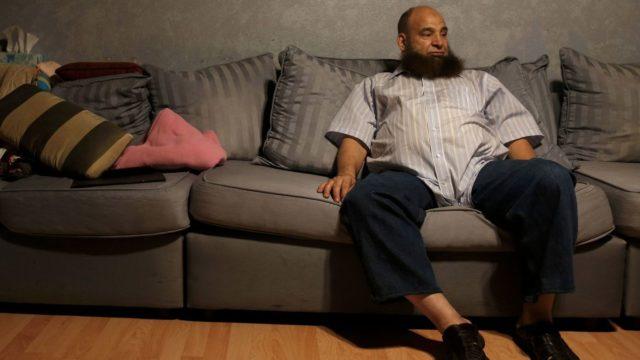 5. Supriya Hobbs & Janna Eaves
It's not as common seeing a girl pursue education and career in science, technology, engineering, and math or STEM fields, even today. Even young girls with interests are often discouraged, and guided towards a more "suitable" path.
Supriya Hobbs and Janna Eaves, students at University of Illinois, teamed up to change the narrative. They designed a set of dolls of famous women in sciences, as well as interactive games to teach young girls about these women and inspire them. They say that these fields need more women in them, and they want to help do that.
"It's about doing what you want to do and what you're passionate about, and going for it and not letting anyone tell you you're not good enough or your gender is going to hold you back," Eaves told Huffington Post.