6 Awesome Health & Beauty Boosting Smoothie Recipes
Matcha Smoothie – Mood & Energy Boosting
Source: https://www.thedailymeal.com/banana-almond-milk-and-matcha-energizing-smoothie-recipe?slide=3
Ingredients:
2 bananas
1 cup romaine lettuce
2 cups almond milk
1-2 teaspoon matcha powder
1-2 teaspoon honey
Handful of nut of choice (finely chopped)
Method:
Cut bananas into pieces and freeze.
Once frozen, put the bananas and all other ingredients into the blender and let it go until smooth.
Garnish with nuts. Enjoy!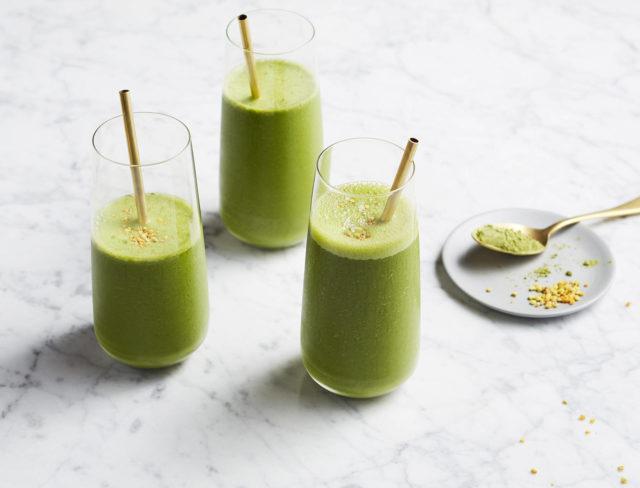 Green Smoothie – Boost the Immune System
Source: http://www.doctoroz.com/recipe/dr-ozs-vitamin-cocktail
Ingredients:
1 cup papaya
1/2 cup kale
1/2 cup spinach
1/2 banana
1/2 green apple
1-2 teaspoon honey (optional)
Method:
Place all the ingredients into blender and blend until smooth and creamy.
Enjoy!