This Is What Your Favorite Celebs Look Like Without Makeup
The fact that celebrities are also just regular people is something that we tend to forget because we're so used to seeing them all made up and looking perfect all the time. In reality, there's a lot that goes into making them look as good as they do behind the scenes. From personal trainers and dieticians, to makeup artists and photoshop, they've got a lot of help.
Our favorite celebrities might be rich, famous, and seem like they're so, so, perfect, but when you strip back all the layers, they are just another human being like you and me. Remove all that makeup and take away the designer clothes, and that's when you see the real person underneath. It doesn't make them "ugly", though. In fact, this is where you see their real beauty!
Here's what your favorite celebs look like with and without makeup: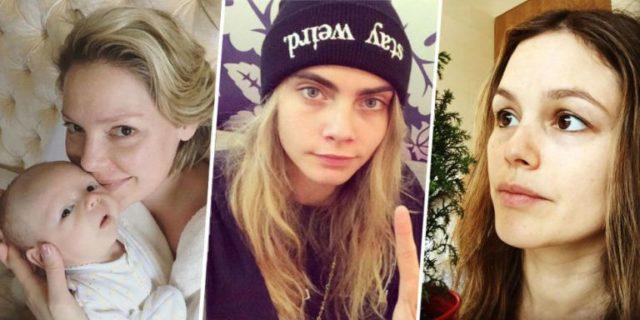 1. Beyonce
Queen Bae has gone without product plenty of times. It makes sense, because as a busy mother of three, she doesn't always have the time to look so glamorous. But, this selfie of her fresh-faced and ready to slay just proves that she can rock the all-natural look just as much as she can the red carpet.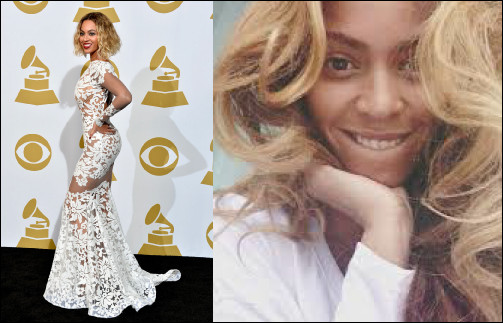 2. Alicia Keys
Alicia Keys is someone that took and stand and said that she wasn't going to wear makeup in May of 2016. She went the whole month without any product, and even appeared on the VMA red carpet sporting an all-natural look. She didn't even wear makeup during her entire stint as a judge on The Voice!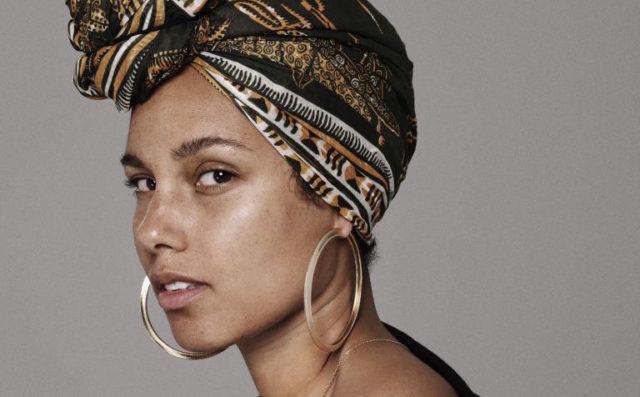 3. Brooklyn Decker
This gorgeous beauty has cheekbones that are the envy of every girl, but it seems like they've got some assistance for looking so good as well. She posted a photo of her bare-faced alongside a glammed up picture on instagram, captioning it:
"From puking in a bucket today (caught my toddler's virus, or maybe ate something bad, TBD) to getting TURNT for @thearfoundation tonight, this mom knows how to party. (Just kidding. I felt like sh*t and had to go home after 45 min, but I'm really into the before and after shots of this evening)."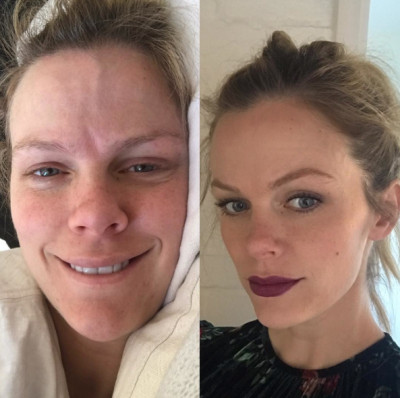 4. Bella Thorne
Bella Thorne is one of Hollywood's latest It-girls, which is why it's pretty inspiring that she goes makeup-free as often as she possibly can. She's experimented different styles over time, but she's always stayed true to herself, and that's something her fans can take from her.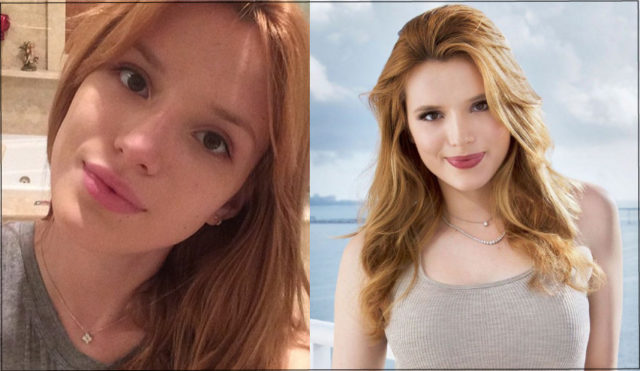 5. Kylie Jenner
The name Kylie Jenner has become synonymous to makeup and beauty, but this new mom also has her relaxed days when she isn't so made up. We think she still looks gorgeous, and those freckles look adorable on her!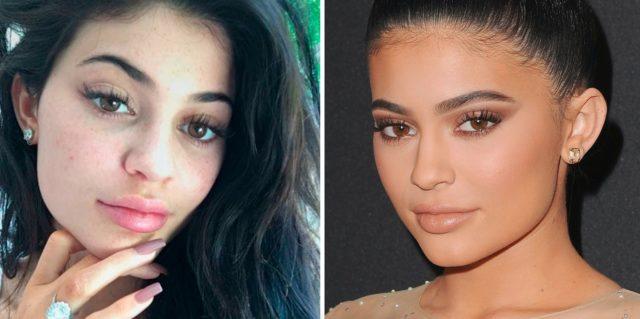 6. Heidi Klum
Heidi Klum is one celebrity that most people associate with beauty, poise, fashion, and of course, makeup! She sure can rock an incredible outfit, but as always, it's not that simple. Heidi knows this too, and often posts before and after shots of her own transformation on social media.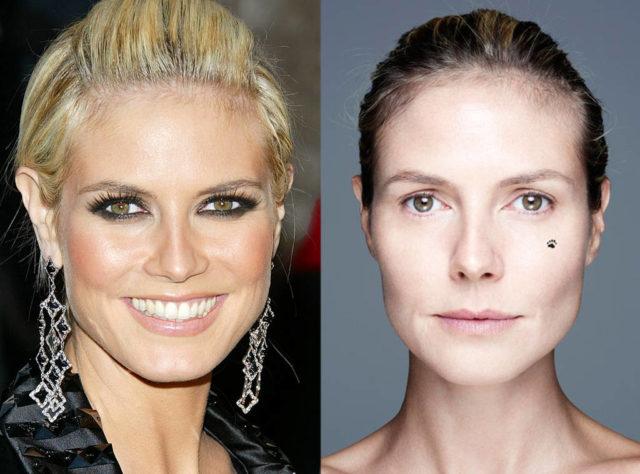 7. Demi Lovato
Singer Demi Lovato looks absolutely gorgeous without makeup! While her red carpet looks are always bold and empowering, her fresh-faced one makes her seem innocent and sweet – all of which are her qualities! Also, she's got perfect skin and cute freckles too!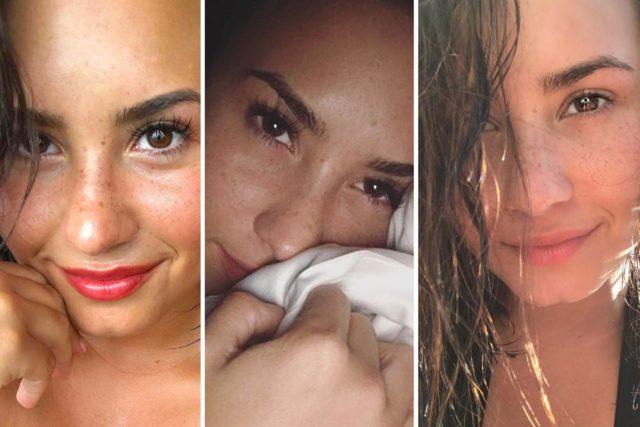 8. Amanda Seyfried
Amanda Seyfried always manages to look perfect, but she isn't always running around all made up. She looks absolutely gorgeous bare-faced, and how amazing is her hair?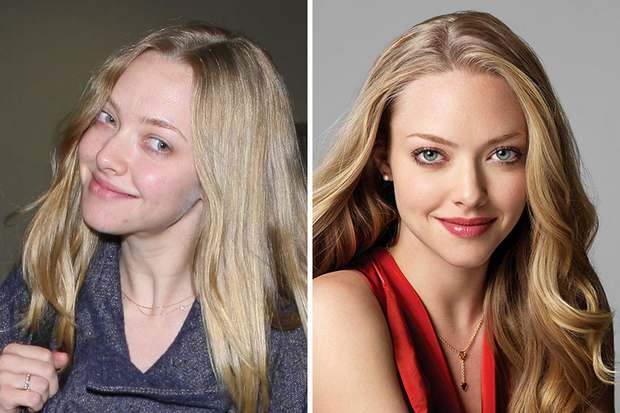 9. Emelia Clarke
It seems like Daenerys Targaryen doesn't always look like she's ready to command some dragons and fight wars. Emelia Clark has such an adorable personality, that classic British charm, and a smile that can light up any room. Who needs makeup when you've got all that!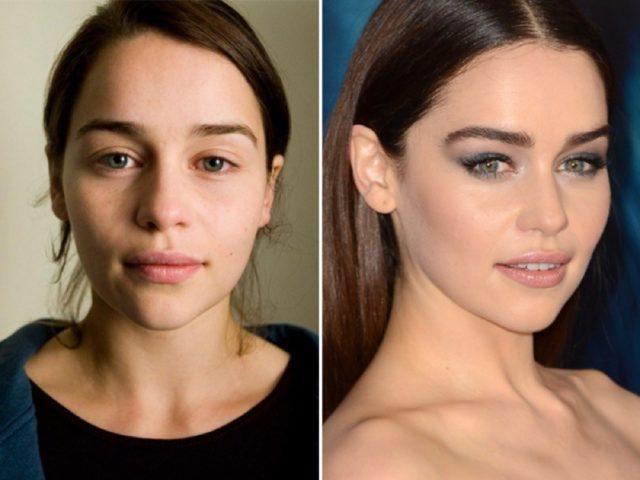 10. Gal Gadot
Wonder Woman proved that girls don't need makeup to slay the world! This charming beauty looks just as beautiful all-natural as she does when she's all decked up in her gear – whether it's to fight crime, dazzle the red carpet, or just spend a lazy day at home.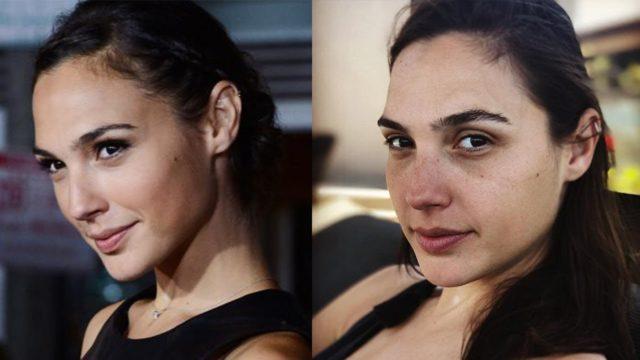 11. Lady Gaga
It's quite shocking to see Lady Gaga without all that over-the-top makeup and the crazy outfits, but she looks really pretty! She has toned down her bold over the years, but we think she should consider going nude-faced more often.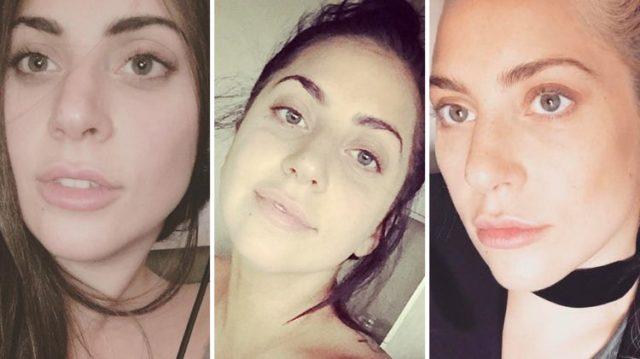 12. Rihanna
R-Ri can take your breath away whether she's all glammed up at the red carpet or just going about her merry way on a lazy, makeup-free day. It's also great to see her natural curls, they look absolutely gorgeous!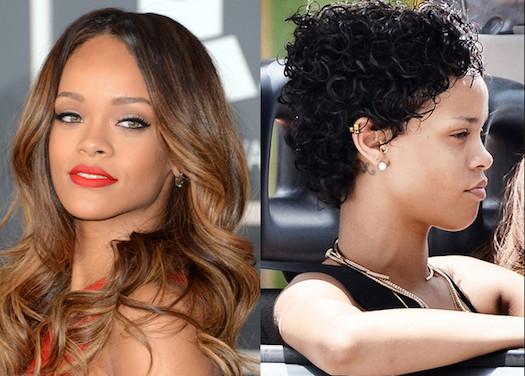 13. Ciara
Ciara doesn't need any makeup, she's got that natural glow from something else entirely – being pregnant! The singer appeared on the red carpet when she was carrying precious cargo, sporting her pregnancy glow, a fresh face, and even wet hair!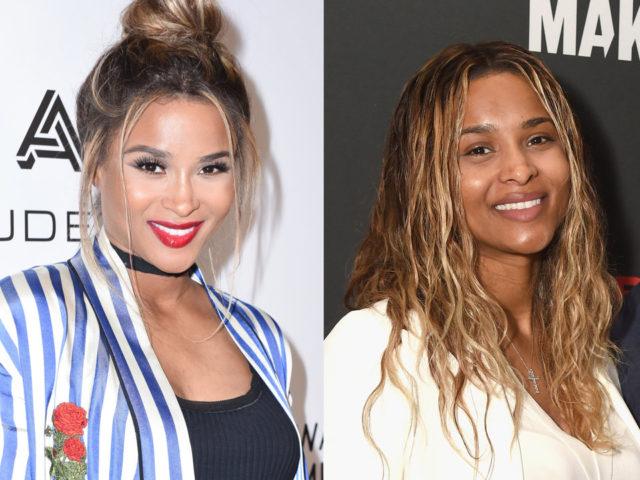 14. Drew Barrymore
Veteran actress Drew Barrymore has her own beauty line, but that doesn't mean she won't rock her natural look as often as she can. Just like most of us, Drew doesn't bother wearing makeup to the gym – and the selfies she posts prove she doesn't need to!
15. Gigi Hadid
Supermodel Gigi Hadid might have split from her boyfriend Zayn Malik recently, but given how she look with and especially without makeup, we don't think she's going to have trouble finding suitors. Her morning look is perfect and fresh.